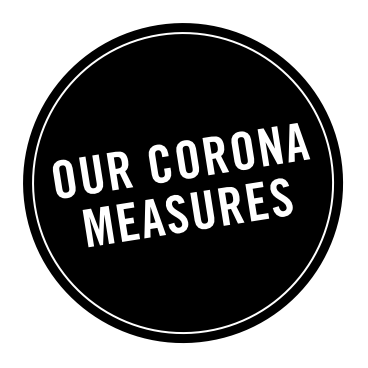 A refuge from routine — the best recreational spaces in Graz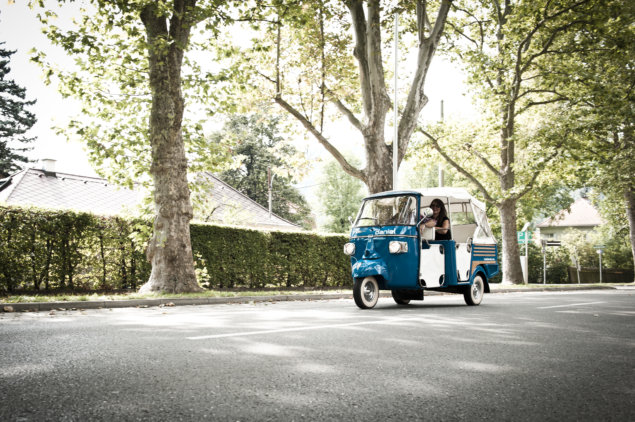 It doesn't really matter if we're staying somewhere for a while or are just on a quick city trip — sometimes, we all need a bit of a break from all the sightseeing and running around. And to do that properly, we need a place where we can disconnect and just relax surrounded by nature.
A green area within easy reach, smack in the middle of a city, is a treat for visitors and residents alike. Graz has a lot of those wonderful green spaces to explore and relax in! We've had a closer look at a handful of them.
Rosenhain — 10 minutes from the university
On of the most popular public spaces within Graz is Rosenhain (lit. "rose grove"). The area is a mere 10-minute walk from University of Graz (Karl-Franzens-Universität) and particularly convenient for Graz' student population. The University Sports Centre is even located directly within Rosenhain.
Rosenhain is perfect for recreational walks through the beech grove or heading to the small duck pond. You can bring a picnic to enjoy while sitting on the sloped meadows or enjoy the great view from Café Rosenhain while sipping a cappuccino. Next to the café there are two playgrounds, one of them is an exciting woodland playground.
Specialty: Café Rosenhain is particularly dog-friendly and even has a special menu just for dogs!
How to get there: You can easily enter the Rosenhain area from Panoramagasse.
Fotocredit: Rosenhain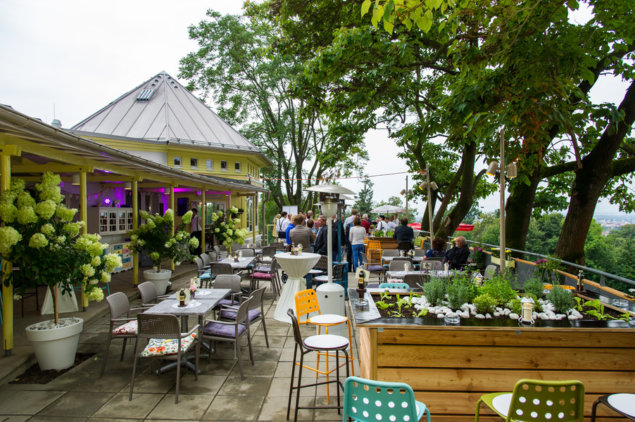 A perfect view from Fürstenstand Plabutsch
Plabutsch is a part of a mountain range in Styria, as well as the highest peak in Graz. From Fürstenstand Plabutsch you can get a wonderful view over the city and, on a clear day, even look out over most of Western, Southern and Eastern Styria as well.
Make your way up to the Fürstenstand via one of the many forest routes and hiking trails. Once you've reached the top, stop for a bite to eat and some of the famous "Most" (a form of cider) at Bergheuriger Mausser.
If you'd rather pack your own lunch, bring a picnic basket to the picnic lawn at Hubertushöhe!
How to get there: Take the number 40 bus (Jakominiplatz to Gösting), get out at the HTL-Bulme stop and start your hike from there.
Adventures at Hilmteich pond in the Leechwald forest
The Leechwald forest pretty much offers everything you could ever want from a recreational area. There's a small pond, the Hilmteich, where you can watch ducks and geese frolic or rent a rowboat to explore the pond further. Anglers come here to fish. And in winter, the Hilmteich is popular among Graz' residents as an ice skating rink.
Stop off at the Purberg im Hilmteichschlössl restaurant next to the pond for a mix of local and mediterranean cuisine. Or, if you prefer a more down-to-earth, traditional fare, hike a bit further into the Leechwald forest until you get to the Roseggerhof tavern.
To explore the forest itself just pick one of the many hiking trails or head to the Grazer Waldschule, an institution for forest-related education that offers year-round guided tours. A bit more adventure can be found at the WIKI Adventure Park, a climbing garden with seven rope and climbing courses of varying heights and difficulties.
How to get there: The tram number 1 (Jakominiplatz to Mariatrost) has a stop called Hilmteich.
For further excursion tips and advice about recreational oases in Graz, please talk to the team at the reception desk of Hotel Daniel Graz. You can also rent a vespa or a bike here so you can find your refuge in nature even faster.
Fotocredit: Harry Schiffer