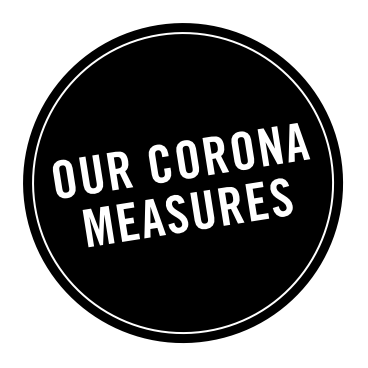 Daniel Summernight: The Weekly Barbecue has returned!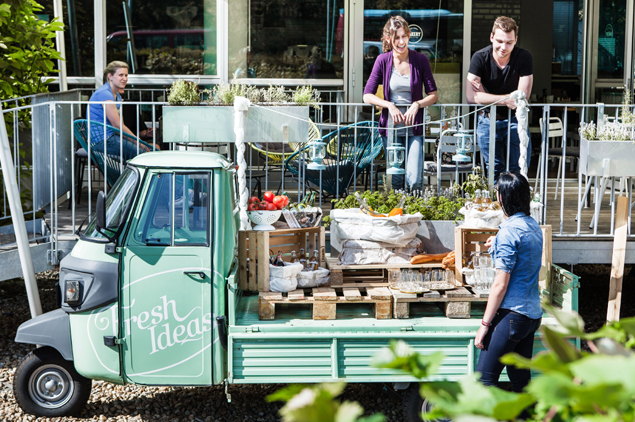 All the barbecue you can eat
Everyone enjoys a nice barbecue, but not everyone is fond of flipping steaks and veggies at the grill themselves. Fortunately, you don't have to worry about that.
Starting in May and throughout the summer season, we'll be firing up the grill for our weekly barbecue. Every Thursday from 6:30 pm — as long as the weather permits it — we'll be celebrating Daniel Summernight on the Daniel Bakery patio.
At 28 Euro per person, you can indulge in our all-you-can-eat barbecue. The spread changes each week, but there's always something on the menu for meat eaters and those preferring a plant-based diet alike. Our salad buffet completes the yummy selection.
From aubergines to steaks: Something to suit all tastes
There are always several mains on the menu — meat, fish and veggies —, as well as a variety of side dishes and homemade sauces and dips. It's completely up to you whether you want to be adventurous with a plate of swordfish, pita bread, and chilli chimichurri (a tasty BBQ sauce from Argentina) or stay more traditional with steak, baked potato and our Daniel Steak Sauce.
We're also absolutely in love with the grilled aubergines! They taste delicious barbecued and are also a great alternative for vegans. If you have any questions about ingredients and allergens, please, don't hesitate to ask our servers for information. The Daniel Bakery staff will be happy to help you.
Afterwork relaxation at the heart of Vienna
A BBQ obviously isn't complete without sparkling summery drinks. We've got spritzers, coolers, and a summer punch waiting for you. How about a glass of the good old classic Pimms No1 or a Lillet spritzer? Or are you up for trying something new like our Kardamint spritzer?
Kardamint is a popular thirst quencher from Graz. The beverage with cardamom and mint works well both as a standalone non-alcoholic drink and a mixer.
Daniel Summernight is the perfect after-work destination — centrally located in the heart of Vienna and yet secluded enough to be utterly relaxing. And since we're making sure you're well fed all you have to do is sit back with a drink in your hand.
Hungry? Make sure to book ahead!
In May, we're kicking things off with swordfish, leg of lamb, stuffed peppers, and much more. Check out the menu to whet your appetite. And if you want to stay up-to-date about all Daniel Summernight events and the changing menu just check the website.
We recommend making a reservation if you want to make sure you get a table. Without an advance booking, it's first come, first served.
Daniel Summer Night 2016: The weekly barbecue on the Hotel Daniel Bakery Vienna patio
From May 2016
Every Thursday from 6:30 pm — check the upcoming dates!
All you can eat: € 28 per person
Mains, side dishes and dips are included
Drinks à la carte, paid separately
For bookings call +43 1 90 131-0