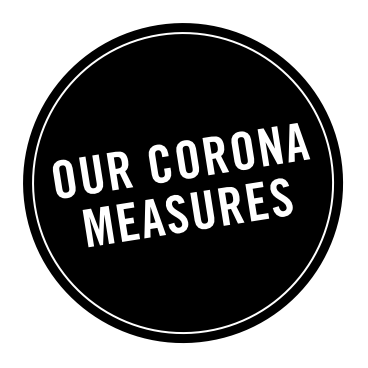 Discover Vienna in 72 Hours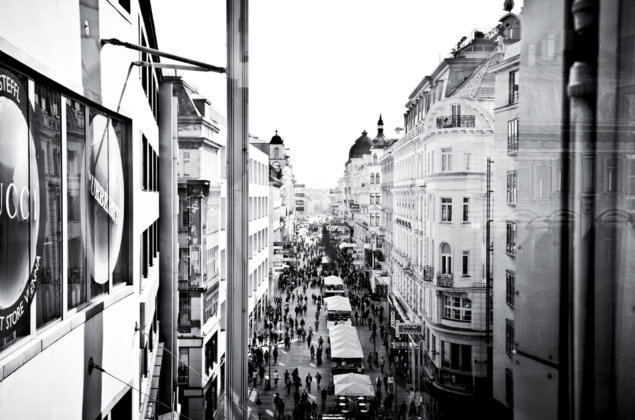 It would be absurd to claim that you can see all of Vienna in a mere 72 hours. However, you can't always pick and choose how much time you have in a city. So make the best of your time and find out what all you can do in 3 days in Vienna.
Take the Smart Vienna Break at Hotel Daniel Vienna
Your best, dare we say your "smartest", course of action would be to book the Smart Vienna Break at Hotel Daniel Vienna. Our special includes 2 nights in a room of either the Smart, Panorama or Hammock category, as well as the Vienna Card 72h. Rates start at EUR 157 per person. Of course, breakfast at the Daniel Bakery is included. You'll need the sustenance to get the most out of your stay.
The Vienna Card 72h is your ticket to Vienna's underground, tram and bus system. It also includes a coupon booklet that will give you discounts at various museums, Vienna sights, theatres, shops and restaurants.
Making the best of 72 hours in Vienna
If you want to see as much as possible in your short time here, you will have to get organised. Here's a suggestion for how you could structure your 3 days. Just make sure you're wearing sensible shoes!
Day 1: We're on a boat!
We start day one with a short trip from Hotel Daniel at Landstraßer Gürtel to Belvedere Vienna. The palace and museum complex is only a few minutes from the hotel. To see all of the exhibitions at Belvedere you'd easily need a whole day or more, but maybe we can catch just one exhibition or take a walk through the palace gardens.
From Belvedere we head on to Karlsplatz and Karlskirche, either on foot or by taking the U1 underground line. The church Karlskirche is worth a closer look, as is the fountain in front of the church — in summer especially, this is a nice place to unwind a bit.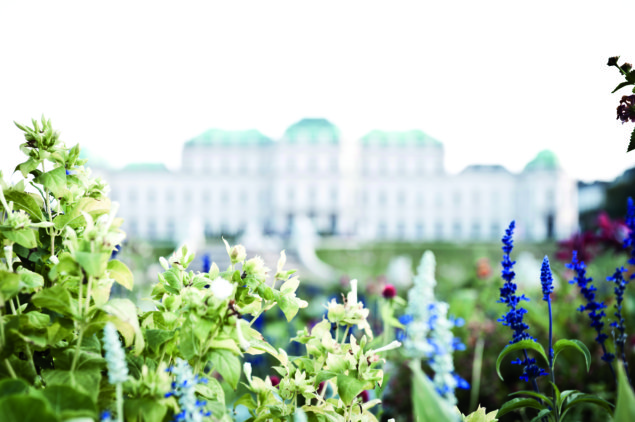 Afterwards, we'll grab lunch at Mr & Mrs Feelgood, a small café at Paniglgasse 22, right behind the Technical University Vienna and only a short walk from Karlsplatz. They offer sandwiches and other snacks, as well as a choice of warm main courses.
Sated, we can continue. Next up is the Vienna State Opera, located right on the "Ringstrasse". We could book a guided tour through the opera house or head on to the Albertina museum, right behind the opera, for another exhibition.
Then, we'll take a stroll over Kärntner Straße for some people watching and shopping. Kärntner Straße will take us straight to St. Stephen's Cathedral. If we arrive before 3 pm we can join the daily guided tour (in German, English tours are usually in the morning). Or we'll just scale the southern tower on our own. 343 steps is quite a bit, but the climb is worth it for the view over Vienna from the top of St. Stephen's.
Fortunately, we'll soon get a chance to recover from the exercise, because we're spending the evening on the Danube. It's not far to Schwedenplatz, where the MS Wien docks and where we'll get on board for the Evening Sightseeing Tour. From the sundeck, we'll watch the sun set over Vienna and the lights in the city come on. And since we've not eaten in a while, we could treat ourselves to dinner on board.
Day 2: Prater, culture, and a free trip around the Ring Boulevard
Refreshed from a good night's sleep and a lavish breakfast at the Daniel bakery, we're taking public transport straight to the Prater, where we'll take the Riesenrad for a spin. The Giant Ferris Wheel isn't just Vienna's landmark but also the biggest ferris wheel in Europe. Afterwards, we can take the Liliputbahn, go further into the amusement park called "Wurstelprater" or take a stroll through the nature area.
Heading back to the hotel, we'll take a bit of a detour, so we can do some sightseeing. Instead of booking tickets on the expensive Ring Boulevard Tram, we'll use our Vienna Card and public transport to easily create a cost-free version.
At Prater, we'll hop on the tram line 1 towards Stefan-Fadinger-Platz, which will take use to Schottentor via Schwedenplatz and Schottenring. At Schottentor, we simply switch to the tram line D — it frequents the same stop as the 1 and will take us all the way to Hotel Daniel.
One the way there we're getting a free sightseeing tour of Vienna, past the University of Vienna, City Hall, Parliament, the Natural History Museum and the Art History Museum, as well as Heldenplatz, Hofburg and the Austrian National Library. Finally, we'll come past the State Opera again as the tram continues on to Schwarzenbergplatz. Our final stop is Quartier Belvedere, from where it's only a short walk to Hotel Daniel.
We'll take lunch at Daniel Bakery and rest up a bit in our rooms — maybe take a languid swing in the hammock — so we're refreshed for our cultural experience in the evening. Regular tickets for theatre, concert, opera, etc. can be bought in advance at the Vienna Ticket Office. With a bit of luck, you can also score last minute tickets for a handful of theatres at the Tourist Info. For musical tickets, best turn to Wien Ticket.
Day 3: Schönbrunn, Shopping and Chilling Out
After two packed days, we'll take it easy today. On the schedule is a trip to Schönbrunn, either to visit the palace or the Vienna Zoo. Afterwards, the U4 underground line will take us straight to Naschmarkt for some market shopping or a yummy lunch at one of the many restaurants.
From Naschmarkt, it's only a short stroll to Museumsquartier, one of the Viennese's beloved chill-out areas. The Enzi outdoor furniture dotted around the Museumsquartier  is perfect for a snooze in the sun or relaxed conversation. There are also plenty of cafés and restaurants in the area. Furthermore, Veganista is just around the corner too! This vegan ice cream shop opened its first location in Neustiftgasse a few years ago and became a big hit with locals and visitors alike. Innovative ice cream flavours like saffron/orange/olive oil or basil are the perfect ending to a fantastic 72 hours in Vienna.
If this all seems a bit much for 3 days, you can always opt for relaxed strolls through the inner city dotted with stopovers at coffee houses instead. After all, there's a reason the term "Viennese Gemütlichkeit" (Viennese cosiness) has taken hold.
Book your Smart Vienna Break now and enjoy 72 hours in Vienna!