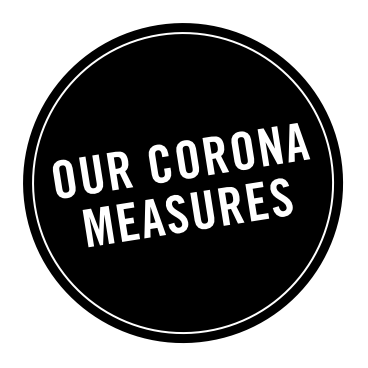 Scooting through Graz on a Vespa
Summer, sun, and a light breeze caressing your face. Explore Graz comfortably, quickly and, most of all, in style on the back of a Vespa. Our Hotel Daniel car pool includes 4 Vespa scooters that you can rent. Or you could just book our Hotel Daniel Vespa Special.
70 Years of Dolce Vita
The Vespa is not just any old scooter. No, the Vespa is part cult vehicle, part Mediterranean lifestyle. In 2016, the Vespa turns 70 but it's not in the least bit outdated.
It was 1946 when Italian vehicle manufacturer Piaggio launched the first Vespa. The innovative little scooter was designed as an affordable vehicle that wouldn't be hampered by the bad road conditions of the post-war period. By completely covering the motor of the scooter, Piaggio also ensured that drivers wouldn't get their clothes mucky, making the scooter suitable for daily use.
The Italian scooter was soon beloved not only in Europe but in the U.S. as well — in part thanks to the film "Roman Holiday", in which Audrey Hepburn and Gregory Peck zoom through Rome on a Vespa.
Today, the Vespa is popular as a convenient and agile means of transport for the city. It also has a cult following of tinkerers who have formed associations and go on rides together.
A bit of Dolce Vita in Graz
It's true, Graz is perfectly manageable on foot. However, scooting around on a Vespa makes sightseeing more comfortable and adds a bit of Italian dolce vita to your trip. It also puts destinations slightly outside of Graz in your reach.
If you're not looking to breach the city limits, you could take a leisurely route through Graz to explore the city. As the driver, you decide when and where to stop to have a closer look at some of Graz' sights.
A great option for a small outing would be Schloss Eggenberg. The palace at the address Eggenberger Allee 90 is a UNESCO world heritage site. Guided tours through the state rooms are available, and you can roam the palace park and gardens.
At Payer Weyprecht Straße 27, you'll find the kunstGarten, a space where contemporary art and nature meet. It includes an open-air museum, exhibitions, performances, and even a library and media centre.
Going Outside of Graz
You could also take a short trip to interesting locations outside of Graz, for example to Thal, which is about 10 kilometres away.
In Thal, you'll find find the world's only Arnold Schwarzenegger Museum with exhibits from Schwarzenegger's private belongings, props from his films, etc. For a, perhaps, more stately experience, drop by the nearby Thal castle ruins or the palace Schloss Oberthal.
If you'd rather relax and cool off from the hot summer sun drive to the Thalersee lake, where you can swim, take a walk, and rent rowing and pedal boats.
Another interesting destination is Unterpremstetten, about 13 kilometres south of Graz. You'll find another lake here, which offers plenty of entertainment: the Schwarzlsee is Austria's biggest leisure centre of its type and gives access to more than 80 different types of sports experiences.
Among other things, you'll find the Austrian Sculpture Park there as well where you can see how art and nature can interact. Entry to the park is free.
Northwest of Graz, in Hörgas, the Freilichtmuseum Stübing is a magnet for those who want to get a glimpse into times long past. The open-air museum shows about 100 historical peasant buildings, accompanied by various permanent and special exhibitions.
And since you're already in the area: Stift Rein, a monastery in Eisbach, is close by and worth the short detour.
Hotel Daniel Vespa Special
To those who who love the Vespa as much as we do we recommend our Hotel Daniel Vespa Special: 2 nights in a Smart or Loggia double room (breakfast included) and a Vespa for a day — at only € 98 per person. Book your Vespa Special now!