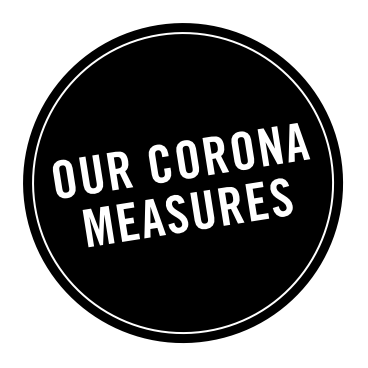 "Straight from Naschmarkt": Enjoy some Falafel at Hotel Daniel Vienna
Vienna and international cuisine go hand in hand, so it's no surprise that the culinary range at Bakery in Hotel Daniel Vienna is excitingly broad. The dishes you can indulge in include Italian Burrata, Indian vegetable curry, and the very British fish & chips.
But it's the Middle Eastern dishes that hold a special place on the Hotel Daniel menu, be it the Isreali shakshuka or the popular falafel dish called "Straight from Naschmarkt."
Falafel are small deep-fried patties made from ground chickpeas. The Hotel Daniel kitchen serves falafel with fresh coriander and pomegranate, braised aubergine, bulgur, five types of hummus and some pita bread.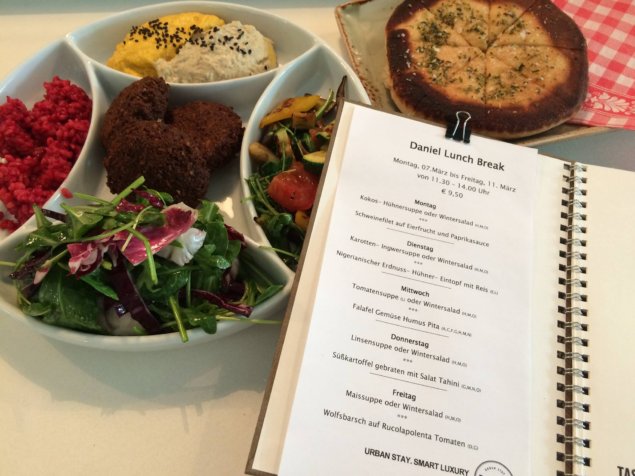 In Vienna, Falafel have become wildly popular — partly thanks to their availability at the internationally stocked Naschmarkt market in the city. The famous Viennese market is where the falafel dish at Hotel Daniel got its name "Straight from Naschmarkt."
Market and mini vacation rolled into one
The Naschmarkt is Vienna's largest inner-city market and so much more than just a regular farmer's market. Of course, it's a popular destination for grocery shopping of all kinds. You can find almost anything at Naschmarkt, from the vegetables you'd expect to find at a farmers market to exotic fruits. There are plenty of stalls specialising in fish, meats, cheeses, cooking oils, wine, dried fruits, baked goods, etc.
Furthermore, Naschmarkt is the place to go for international foods and ingredients — you'll find Russian, Indian, Italian, Greek, Turkish, and Asian delicacies, to name just a few. On the other hand, Naschmarkt is also a great place for hanging out and whiling away some time, engaging in people watching. There's a large number of restaurants and cafés the Viennese like to head to for brunch or lunch, for a coffee break, or to sit around nursing currently fashionable drinks.
A market with a long history
The Naschmarkt has been around at its current location since 1780. Back then the farmers market was called Kärntnertormarkt. It's present name was first documented in 1820, and in 1905 the name was officially changed to Naschmarkt.
It's unclear where the Naschmarkt derived its name. It might come from "Asche", the German word for ashes, and the fact that there used to be an ash disposal site around. Or it may come from the word "naschen" which means snacking and is used especially in correlation with eating sweets. Maybe all the exotic sweets and sugared fruits available at the market have given it its name.
On Saturday, there's a big flea market as well, starting at the underground station Kettenbrückengasse. The flea market stalls have been popping up here almost every Saturday since 1977, from 6.30 am to 6 pm, rain or shine. Stalls are run by both professional merchants and private citizens looking to get rid of their stuff and make a few bucks.
A perfect Saturday ramble in Vienna
Naschmarkt offers a great opportunity for a leisurely inner-city outing on a Saturday, for residents and visitors alike. If you're looking to find something at the flea market you'd better start your bargain hunt early in the morning. But with a little bit of patience and luck, you can find some decent treasures here. Just be ready to get up early and dig through some junk as well.
After you're done at the flea market, head on to Naschmarkt proper to pick up some delicacies at the many farmer's stalls or international stalls and shops. The, when you couldn't possibly carry just one more shopping bag, find a table at one of the many restaurants and cafés to recuperate.
From 2001 onwards, Naschmarkt has seen the advent of modern (and maybe a bit hipster) venues that are attracting the young urban populace. Do-An and Naschmarkt Deli were among the first to open and are both still very much loved. Other popular choices include ON Market for some excellent Asian cuisine or Greek restaurant Papas am Naschmarkt.
Even if you're not really hungry, just take a seat al fresco, sit back and watch the bustle of Naschmarkt while you sip a cappuccino or a Lillet spritzer.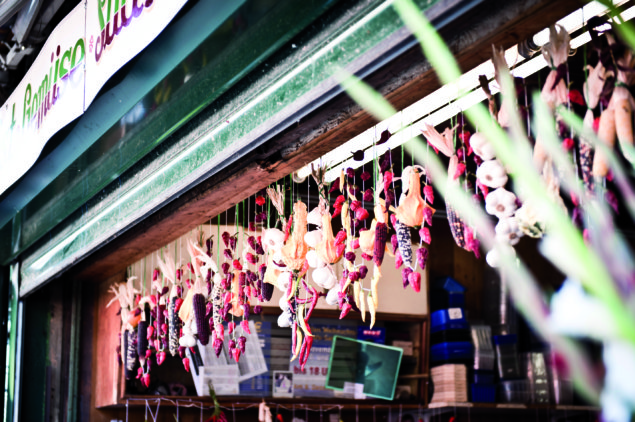 Let's go to Naschmarkt!
Naschmarkt is located in Mariahilf, Vienna's 6th district along the Wien river. The market itself is more than 2.3 hectares big and stretches from the Secession all the way to the underground station Kettenbrückengasse.
To start at the flea market, take the U4 metro to Kettenbrückengasse and then make your way into town. To get to the food market proper right away, start from Karlsplatz or the Opera House (take the U1 metro or the D tram line from Hotel Daniel to get there) and walk the short way to the Secession, where the Naschmarkt starts.
Fortunately, if all you want is a plate of falafel then all you have to do is open the Hotel Daniel Vienna menu. Bon Appetit!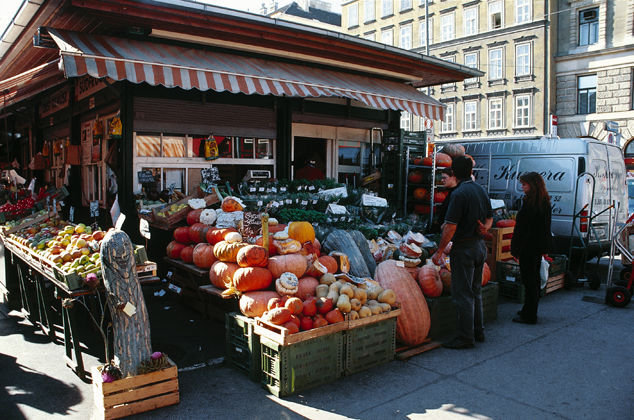 (C) Popp & Hackner (Wientourismus)