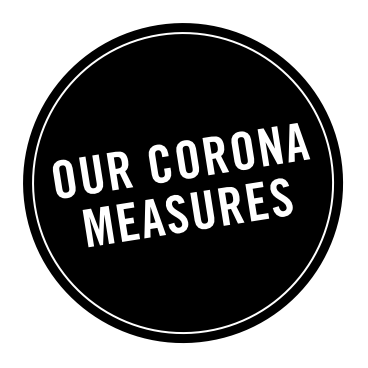 Styrians in Vienna - Stock up on Styrian Wines at the Hotel Daniel Shop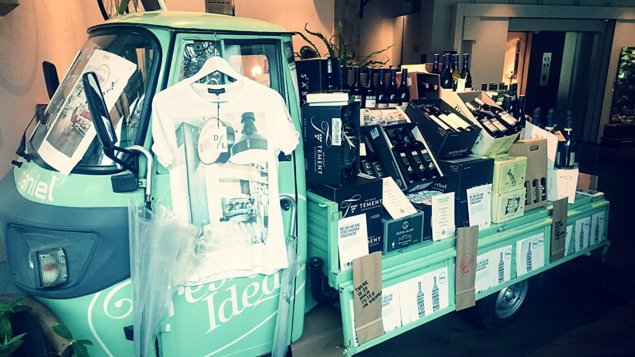 Is your stock of Styrian wines running low, but you can't make it all the way to Styria? Don't despair! The Hotel Daniel shop is here to save your day. When our guests can't make their way to the distinguished winemakers of Styria, then we're delivering the Styrian winemakers to our guests.
Hotel Daniel is practically a Styrian in Vienna. So it goes without saying that the hotel shop offers an excellent selection of wines from Styrian vineyards — and a bunch of other yummy things as well.
Small but fierce: The West Styrian Wine Region
West Styria only has about 500 hectares of vineyard area, making it the smallest wine-growing region in Austria, aside from Burgenland. The main grape variety cultivated here is called "Blue Wildbacher". It grows only in West Styria and creates the beautiful "Schilcher" rosé wine.
Christian Reiterer is a West Styrian pioneer of wine. He started making sparkling wines from the "Blue Wildbacher" grape at the end of the eighties. His Schilcher Sparkling Wine and Schilcher Frizzante soon rose to international fame. Reiterer's Schilcher Frizzante is available at the Daniel Shop and will especially delight those who prefer rosé over white wine.
A Selection of White and Red Wines from South Styria
The mountainous region and southern European climate of South Styria are perfect for wine-growing. South Styria is particularly famous for its white wines, mainly from Sauvignon blanc, Welschriesling and Morillon grapes. With vineyard areas covering more than 2,000 hectares total, South Styria is also Styria's biggest wine-growing region.
Erich & Walter Polz is one of the many excellent vineyards in South Styria and run by the fourth generation of the Polz family. The Daniel shop carries a few of their wines. There's a Muskateller sparkling wine called Brut M, a classic Welschriesling, the Polz Sauvignon Blanc Hochgraßnitzberg from the vineyard's prime location, and a Pinot Noir.
Another red on the shelves of the Daniel shop is the Winkler-Hermaden Olivin. The Olivin is a "Blue Zweigelt" reminiscent of stewed plum compote and sour cherries.
Another impressive white wine from South Styria available at the Hotel Daniel shop is a "Yellow Muskateller" from the vineyard Erwin Sabathi. Sabathi was crowned "Winemaker of the Year 2016" by the respected culinary guidebook Falstaff.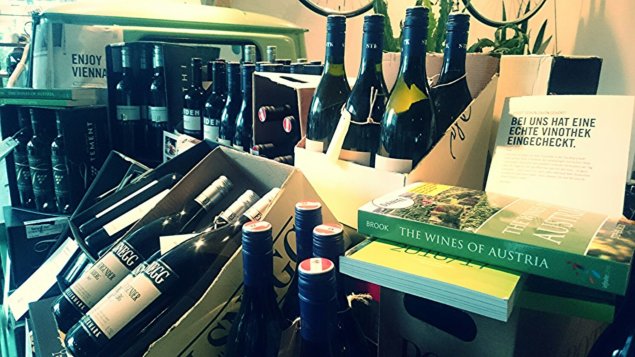 Daniel-Feeling To Go
The Daniel Shop has plenty of other things to offer as well. Apart from wines and various other Styrian delicacies – from pumpkin-themed treats to spirits – you can also buy some Daniel soap, which was created specifically for the hotel, and other souvenirs. The newest kid on the block is the Daniel hairdryer. It's sold in a canvas bag, just the way you're used to seeing it in the rooms of the hotel.
The Daniel shop is open daily!