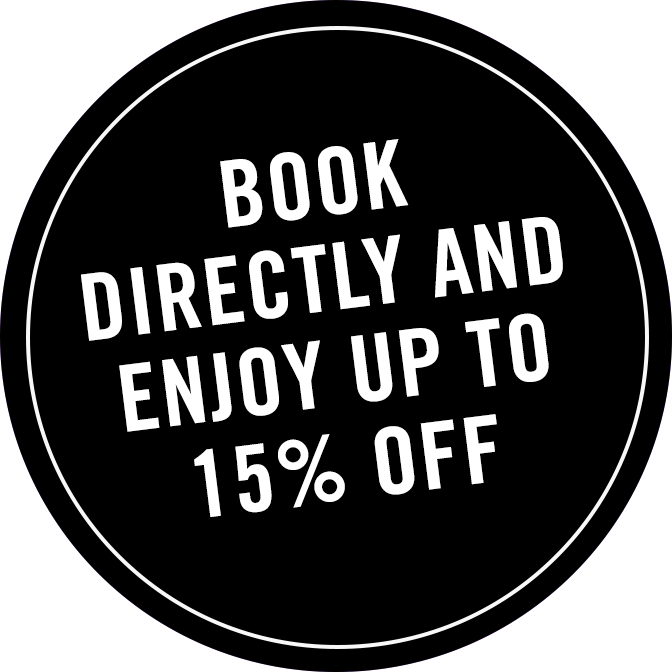 Your design hotel in Graz
Smart luxury at a fair price.
Our maxim is really very simple and is made to fit an innovative, contemporary approach to travel: at the Daniel, which incidentally enjoys a perfect location in Graz, modern travellers and design enthusiastics find everything they need to stay fast and flexible. But nothing which will prevent or restrict their mobility. You could call it well thought-out, focussed streamlining. But we prefer to call it "Smart Luxury" – it somehow sounds better.
Our design concept – Smart Luxury
This is an approach which influences everything that we do. And everything we don't, for that matter. "Smart Luxury" decides everything which you find in the design hotel Daniel. Together with our good taste and flair for style, it also decides the Daniel's image, which is dominated by a timeless aesthetic. And we would like to think that in this respect, we really are sitting pretty.
Details about our design hotel
108 rooms, with features which aren't just in step with your needs, but rather a few steps ahead
A lobby where you can relax, meet, work and access the Internet free of charge. But that's not all! You will also find an espresso bar and four Electro-Vespas and bikes waiting for you to take them out for a spin.
An exciting, easy-going Graz, the center of which is only 15 minutes away on foot.
And every morning there is also what is reported to be the best breakfast in Graz.
No matter if it is a business trip or a city break, you have to come and stay with us, because you will definitely feel good and home. But, wait, we don't want to give everything away just yet. We still want to keep a few surprises for later…