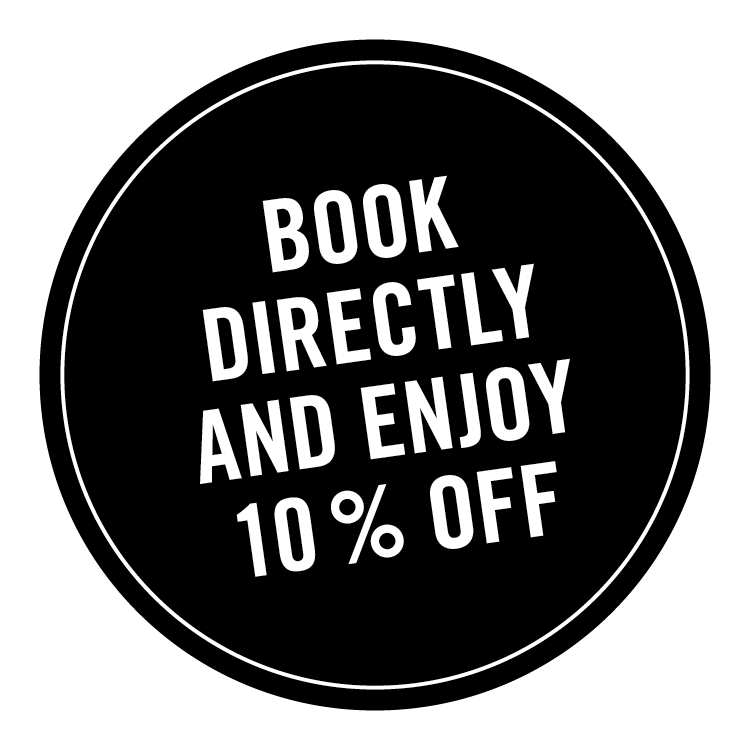 Direct booking
benefits
Your're best off when
you make an immediate booking.
Many people think you should be glad for what you get. "Modesty is not only an ornament, but also a guard to virtue" as Joseph Addison wrote in The Spectator on 24 November, 1711. There's a lot of truth in this. We recommend you come to the Daniel. You'll want for nothing here. So you're sacrificing nothing at all when you book your room right here on our website. Best prospects at the best prices – all included!
You won't find these benefits anywhere else at such attractive prices.  Get our best price guarantee of -10% on the current daily rate. And you save on unnecessary extra fees or charges.
Maybe you're the "Lucky one"? Amongst all direct bookings there is a daily free raffle for an upgrade to the Loftcube, the highest suite in town.
Early check-in* and late check-out* are free for direct bookings.
Would you like to treat yourself to a higher room category? Ask at the arrival and receive 50% discount on room upgrades* (except of the Loftcube).
The best way then to continue is with 2 wheels. We rent E-Vespas and bikes and you get -50% reduction if you make you reservation directly with us (including helmet).
We always try very hard to meet all wishes and preferences. Especially with bookings made directly on our website or in our reservation department, we do everything we can to give priority to the concerns of our guests. And you benefit from a more accommodating approach with rebookings.
So BOOK NOW and look forward to a great stay! What you are you waiting for?