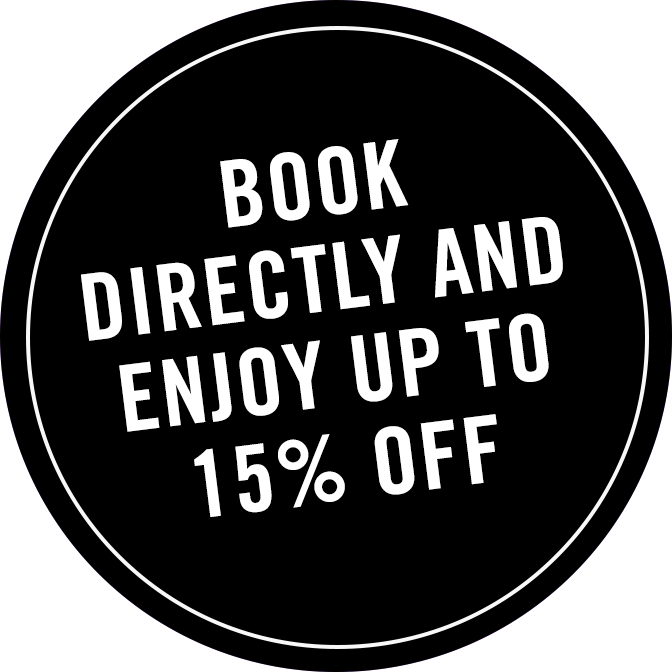 Our benefits
for you
YOUR'RE BEST OFF WHEN
YOU MAKE AN IMMEDIATE BOOKING.

Save up to 15 % with our weekend deal (upon request and availability).
Or gain 10 % discount on the daily rate.
Maybe you're the "Lucky one"? Amongst all direct bookings there is a daily free raffle for an upgrade to the Loftcube, the highest suite in town.
Early check-in* and late check-out* are free for direct bookings.
Would you like to treat yourself to a higher room category? Ask at the arrival and receive 50 % discount on room upgrades* (except of the Loftcube).
The best way then to continue is with 2 wheels. We rent E-Vespas and bikes and you get 50 % reduction if you make you reservation directly with us (including helmet).
We always try very hard to meet all wishes and preferences. Especially with bookings made directly on our website or in our reservation department, we do everything we can to give priority to the concerns of our guests.
So BOOK NOW and look forward to a great stay! What you are you waiting for?
No rooms available at the Daniel anymore? Check out the sister hotels "Das Weitzer" and "Grand Hôtel Wiesler" and take advantage of the direct booking benefits as well.
*Upon request and availability at check-in. Bookable directly through our website, via telephone or email.