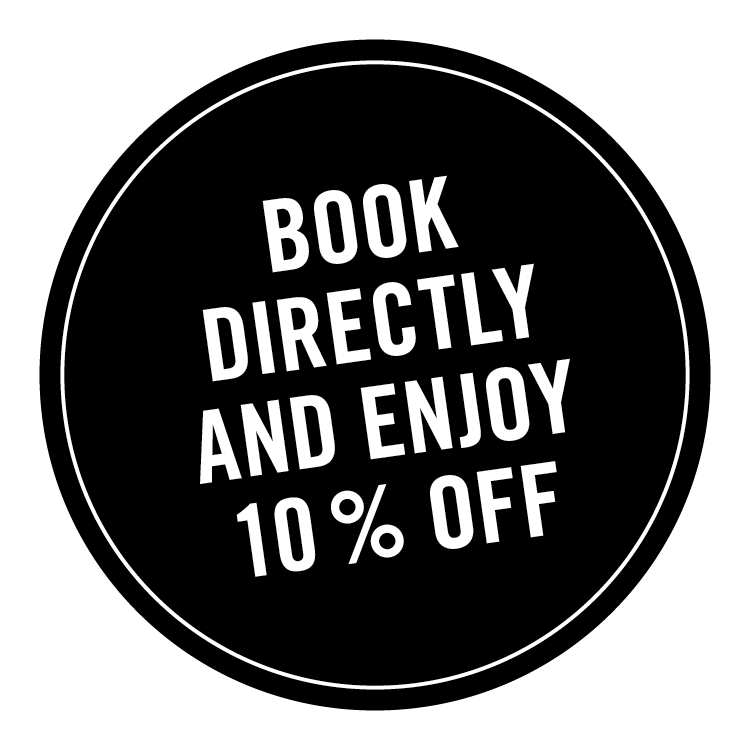 Belvedere Facts
Smart Luxury
bed 200 x 200 cm
free-standing bathtube
air conditioning, safe
flat-tV, radio & telephone
WiFi
minibar
raindance shower
Daniel Rooms.
Belvedere.
Simply spacious.
(and that doesn't even do it justice!)
Believe it or not, this room is 40 m2. This is why we recommend that you bring someone along when staying in the Belvedere. If you are alone in a room this size, then you might just get lost…
However, if you do choose to come alone, then there are a few landmarks to help you orientate yourself:
Raindance shower
minibar
free WiFi
flat screen satellite TV
and – probably most important of all – an incomparably beautiful view of the Schloss Belvedere. And on sunny days much, much further. Price? Starting from 260 Euro – City tax excluded. Whether time for you, or time for two is on the agenda. But as we mentioned, if you are travelling alone, take care not to get lost… Additionally check out our direct booker benefits for direct bookings!
Daniel tip: Do you fancy culture? The entrance to the Belvedere 21 museum is free when you present your booking confirmation at the cash desk!