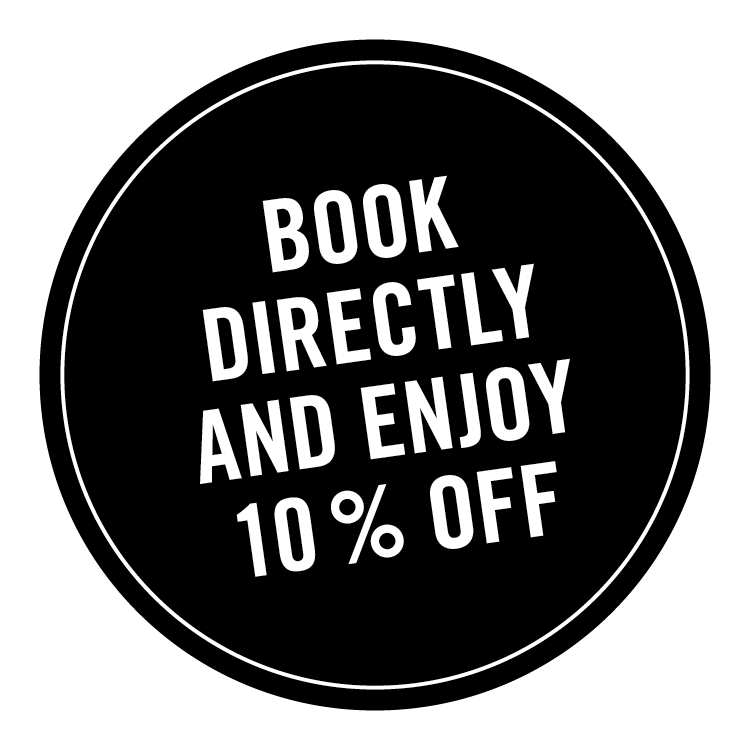 We are open
to all questions.
Still got a burning question? Simply Click on the individual questions. The answer will then appear in a flash.
01.
Where can I park, how can I find a parking space and what does it cost?
In the hotel garage: collect your ticket at the hotel reception then turn left twice after the exit. Cost: € 20 per day. It's as simple as that. The access to the garage is only for vehicles with an maximal hight of 1,95 meters.
02.
I have an electric car - it it possible to charge it somewhere?
03.
What is the best way for me to get into the city?
Take tram route D. It leaves from the main railway station and runs to Schwarzenbergplatz. This is the perfect place to set out to discover Vienna city centre.
04.
How long does it take to walk into the city centre?
Just 15 minutes. No joke.
05.
Where can I get tickets for the tram?
06.
How do I get to the airport?
Either take a taxi or the 'S-Bahn' from the railway station (directly from the station 'Rennweg' to Vienna Schwechat Airport). Other possibilities: travel two stops on the tram (from Fasangasse to Wien Mitte) and then change to the super-quick CAT (City Airport Train).With the CAT you'll be at the airport within 16 minutes!
07.
Is it possible to make a reservation without a credit card?
In principle, yes. However, we reserve the right to cancel bookings without a credit card guarantee from 6 p.m. onwards the day before arrival. To keep your room please contact our reservations department under +43 (0)1 90131-400 or send a mail to bookingvienna@hoteldaniel.com.
We generally require a credit card on busy days, such as New Year's Eve. Or you have the option of securing a room by paying in advance.
We only need your credit card to guarantee your reservation. Your card will not be charged when you book your room. You will only be billed once you check out, or if you cancel after the cancellation deadline or fail to arrive as scheduled.
08.
Until when can I cancel free of charge?
If you've booked our daily rate, you can cancel up to 6 pm on the day before you're due to arrive. But we recommend that you just check your booking confirmation, where you'll find the regulations for cancelling your booking in the rates description.
09.
Where is breakfast served?
In our bakery. Just follow your nose…
10.
What time does breakfast start at the Daniel?
At 6:30 am – the early bird catches the breakfast treats…
11.
How long is the reception staffed in the evening?
Around the clock, 24 hours a day.
12.
Does the hotel have WiFi?
Yes. It is easy-peasy to use and even better, totally free of charge!
13.
Is there a sauna at the Daniel?
No, sorry… (But they are supposed to be bad for your health anyway. And you can chill out anywhere at the Daniel. You don't need 70-degree temperatures to relax…)
14.
Who helps me with my laundry?
The laundrette in the Fasangasse helps you to get your clothes clean again :)
15.
Are pets allowed - and what is the charge per day?
Yes, you are allowed to bring your pets. There is a charge EUR 18 per day for your four-legged friend (not including food).
For the Bakery: We have a muzzle-duty for dogs – not because we don't like dogs, but out of consideration for other guests. Thank you for your understanding.
16.
Where can I enjoy good Viennese food?
In the new Meissl & Schadn restaurant at the Schubertring in the 1st district the original Wiener Schnitzel finally gets the recognition it deserves. Schnitzel lovers will be delighted. The Salm Bräu at Rennweg 8 is renowned for classic Viennese cuisine. The Plachutta restaurants in the 1st, 19th and 13th districts are also excellent. Top tip: fantastic, world-famous Viennese prime boiled beef (Tafelspitz).
17.
Where can I find the best shops?
Tough question. Vienna is packed with possibilities. On Mariahilfer Straße (take the U3 underground line) you will find shops to suit every budget. For those with more money to spend or looking for a touch more elegance there is the Kärntner Straße (take the U1). You can find bold, unconventional young design on Kirchen-, Neubau- and Lindengasse in the 7th district, right next to Mariahilfer Straße. If you still have questions then we are happy to answer these 365 days a year, 24 hours a day at the shop-bar/reception.
18.
Is there an ATM near the hotel?
Yes there is. And not just near but right next to the hotel entrance.
19.
I've forgotten my toothbrush, it is 11:00 pm and I am totally exhausted. Help!
Take a deep breath: On the ground floor you will find a shop that has virtually everything. Even toothbrushes…
20.
Can I leave my suitcase even after I have checked out?
Of course. We have great lockers just for that purpose on the ground floor.
21.
At which time I can get in - and have to leave?
In the hotel itself, of course, whenever you want … From 2pm you can throw yourself into the wonderful Daniel sheets in the room – but on departure day you should be out until 12pm, otherwise you will be surprised –
from our houskeeping team. Should you need the room longer, no problem – we're flexible. Just ask our reception team on site. For those who want to sleep longer or just don't want to leave, we have our Late Check-out until 2 pm or 4 pm for € 20,- or € 30,-.  Or you could stay another night – just an idea.