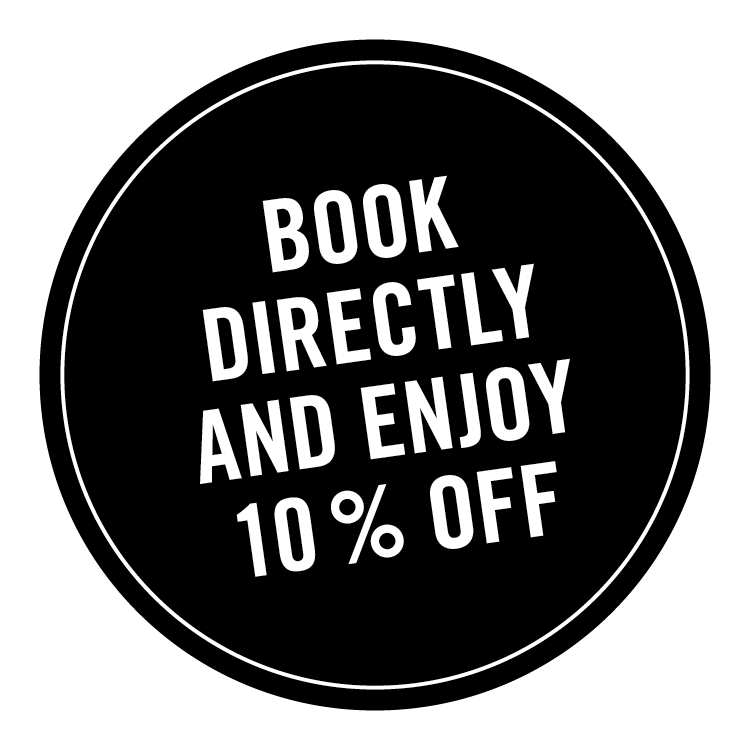 Hammock Facts
Smart Luxury
bed 160 x 200 cm
hammock
air conditioning, safe
flat-tv, radio & telephone
wifi
raindance shower
Daniel Rooms.
Hammock.
Our second biggest room.
(size isn't everything!)
Why you simply don't want to leave the Hammock? We can't quite put our finger on it. Maybe it is the fact that when you are lying in the hammock, you just can't help falling asleep. Or perhaps it is because the Raindance shower traps you with its charm meaning you just don't want to get out. Then again, it's probably all things taken into account, like…
58 inch smart-TV with AppleTV
Nespresso coffee maschine with coffee and tea taps
free drinks from the minibar
free WiFi
raindance shower
hammock in the room
lots of space
The Hammock is available from € 149 – City tax excluded. It doesn't mind if you are alone or have company (we don't mind either!) Additionally check out our direct booker benefits for direct bookings!
Daniel tip: Do you fancy culture? The entrance to the Belvedere 21 museum is free when you present your booking confirmation at the cash desk!